In the past, the bullying stopped at the school door. Today, as parents and teachers are all too aware, it can follow their child home.
As social media grows and technology evolves, students become increasingly vulnerable online. Tellingly, a recent C.S. Mott Children's Hospital National Poll on Children's Health showed bullying and cyberbullying topped parents' list of concerns about their children's health.
Other research shows there are valid reasons for their worry. A recent study published by the Pew Research Center showed that 59 percent of U.S. teens have been bullied or harassed online — and 90 percent believe cyberbullying is a major problem for people their age. These attacks can include spreading rumors, name-calling, physical threats, and other menacing behavior.
"Biloxi as a school district has zero tolerance for bullying of any kind," says Jennifer Foster, computer lab special teacher at Popp's Ferry Elementary. The school incorporates lessons, she says, to teach third- and fourth-graders about good digital citizenship.
"In these lessons, I teach them not only not to hurt others with their words or actions, but how to protect themselves with online and internet use," Foster says.
The instruction includes a computer-based poster project, she adds, letting the students say in their own words why they shouldn't bully others.
"We give them the tools and information to hopefully choose the right path," Foster explains. "We do not face as many direct issues as the older grades at other schools do, but that is also why we are trying to introduce more and more knowledge to these kids about cyberbullying before they get there."
Although digital drama can leave adults feeling helpless, they have tremendous power to ensure children's well-being. First, they must recognize the warning signs that a child is being victimized.
The best way to protect children online is to prevent harmful activity in the first place. Stopbullying.gov encourages concerned parents to monitor their child's social media and browsing history, as well as establish rules about appropriate behavior online. They also can follow or friend their children on social media to track their activity or take advantage of monitoring software to help restrict content that could be harmful.
Ultimately, says Foster, concerned adults can show children how to choose kindness and respect for one another.
"I believe teaching kids understanding and compassion is the first step, then teaching them to be proud and love themselves is the next," she says. "After that, it's about protection and defense."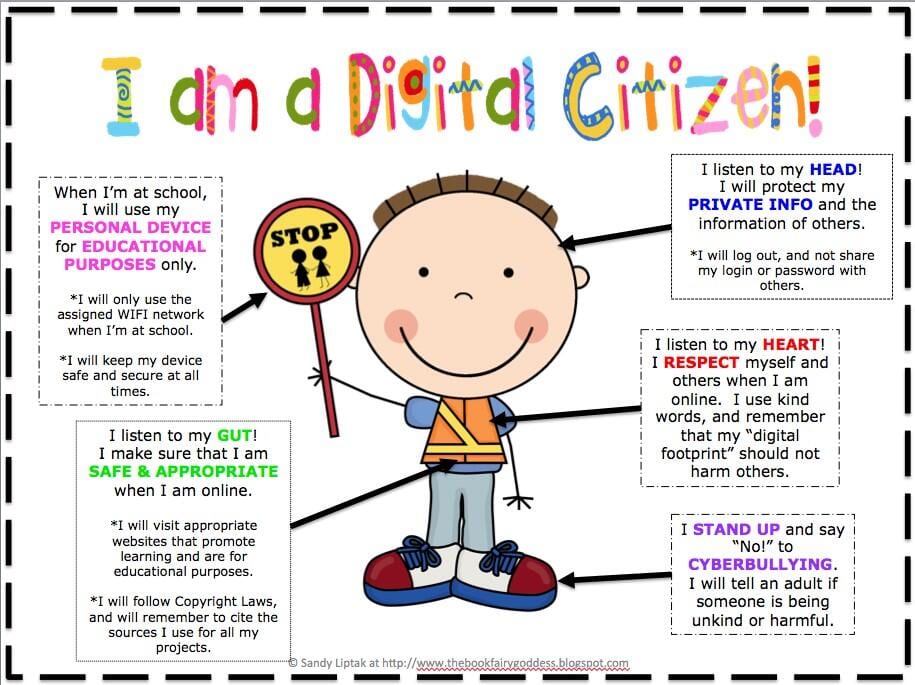 ONCE PARENTS HAVE DETERMINED THEIR CHILD IS BEING CYBERBULLIED, STOPBULLYING.GOV RECOMMENDS THE FOLLOWING STEPS TO ADDRESS THE PROBLEM:
TALK Ask questions to learn what's happening, who is involved and how it started.
DOCUMENT Maintain a log of when and where incidents occur, with a detailed description. Screenshot derogatory posts, texts, and other content.
REPORT If a classmate is behind the cyberbullying, alert the school. Report inappropriate and offensive content to social media platforms, which likely will get it removed. Contact the police about any physical threats, or if a potential crime is occurring.
SUPPORT Helps change the negative dialogue; intervention and affirmation from peers, mentors and trusted adults can go a long way toward counteracting harmful posts and comments. Try to determine whether greater support from a counselor or mental health professional is needed.
THESE RED FLAGS, ACCORDING TO STOPBULLYING.GOV — A FEDERAL GOVERNMENT WEBSITE MANAGED BY THE U.S. DEPARTMENT OF HEALTH AND HUMAN SERVICES — CAN INCLUDE:
• Noticeable increases or decreases in device use, including texting
• Emotional response (laughter, anger, upset) to what is happening on devices
• Hiding screen or device from others and avoiding talking about what they are doing on their device
• Shutting down social media accounts, or creating new ones
• Avoiding social situations, even those that were enjoyed in the past
• Becoming withdrawn or depressed, or losing interest in people and activities
The post Stop cyberbullying appeared first on Gulf Coast Woman Magazine.

Writer for Gulf Coast Woman Magazine.